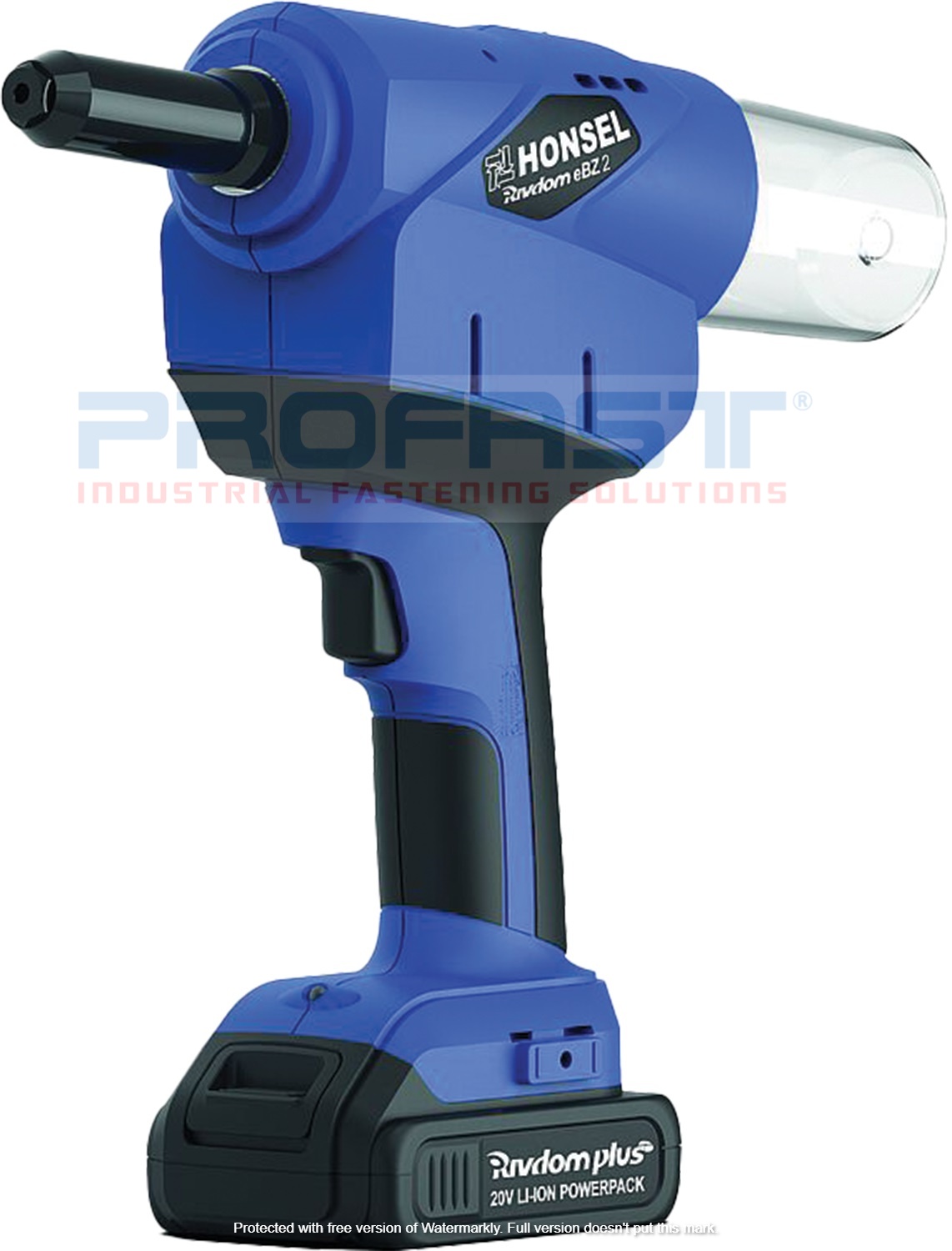 Honsel® Rivdom Battery Rivet Tools
These next generation powerful, lightweight, battery rivet tool feature an extremely high traction force, intelligent cycle time and substantial stroke length.
Capacity ranges from 3.2mm (1/8″) in all materials to 7.8mm (5/16″). The Honsel Rivdom® family of tools also feature a lamp, ergonomic grip, and a mandrel container at the rear for spent mandrels with the entire series offering a brushless motors ensuring wear is all but eliminated.
The Honsel Rivdom® cordless battery rivet tool tools offer a significantly higher traction force and longer stroke than other battery installation tools on offer. They allow consistent setting of high strength rivets in one stroke, even in longer applications or with folding rivets.
Also included is the intelligent fast-charger to allow extremely fast charge time on 12v, 16v or 20v batteries. 20mins for 90% or 30mins for 100% ensures you can confidently use these tools as a viable and flexible alternative to pneumatic tools for on-site work, without the need for compressors or hazardous air lines.
Download PDF brochure
Enquire Now
Read More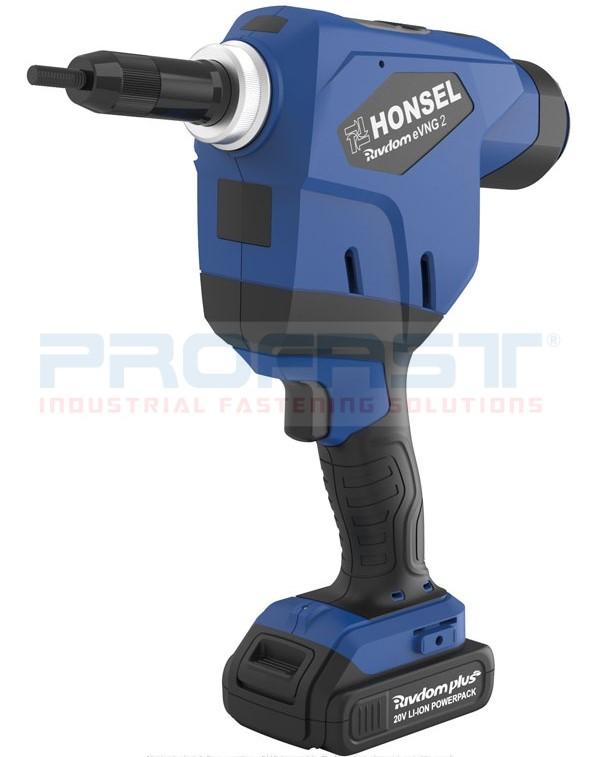 HONSEL® Rivdom eVNG2 Battery Nut Insert Tool
Mobile, flexible and unrestricted processing of Nut Inserts up to M12!
Rivdom eVNG2 gets to grips. Uncompromising. The new HONSEL battery Nut Insert Tool now offers the ultimate solution for cordless settings of Nut Inserts and stud inserts. Oriented to the demands of industrial series production, the Rivdom eVNG2 offers a wide range of use features and options.
Innovative. Sturdy and reliable.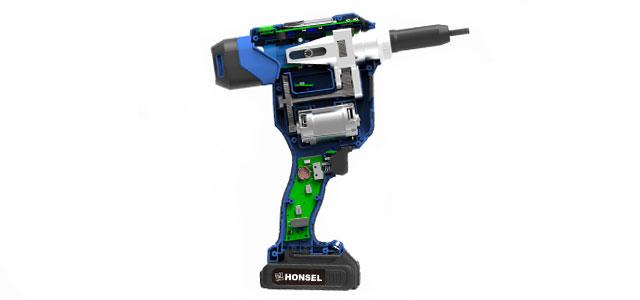 INNOVATIVE MOTOR TECHNOLOGY
Force or stroke control!
Depending on the fastener to be set and the application, the Rivdom eVNG2 can be operated with either force or stroke control via the menu of the control display.
Rivdom eVNG2 has a patented gearbox with two independently operated BLDC motors. This allows the system to be variably switched on and off during the return stroke resulting in extremely fast installation and processing.
See the eVNG2 in action here
Download PDF brochure
Enquire Now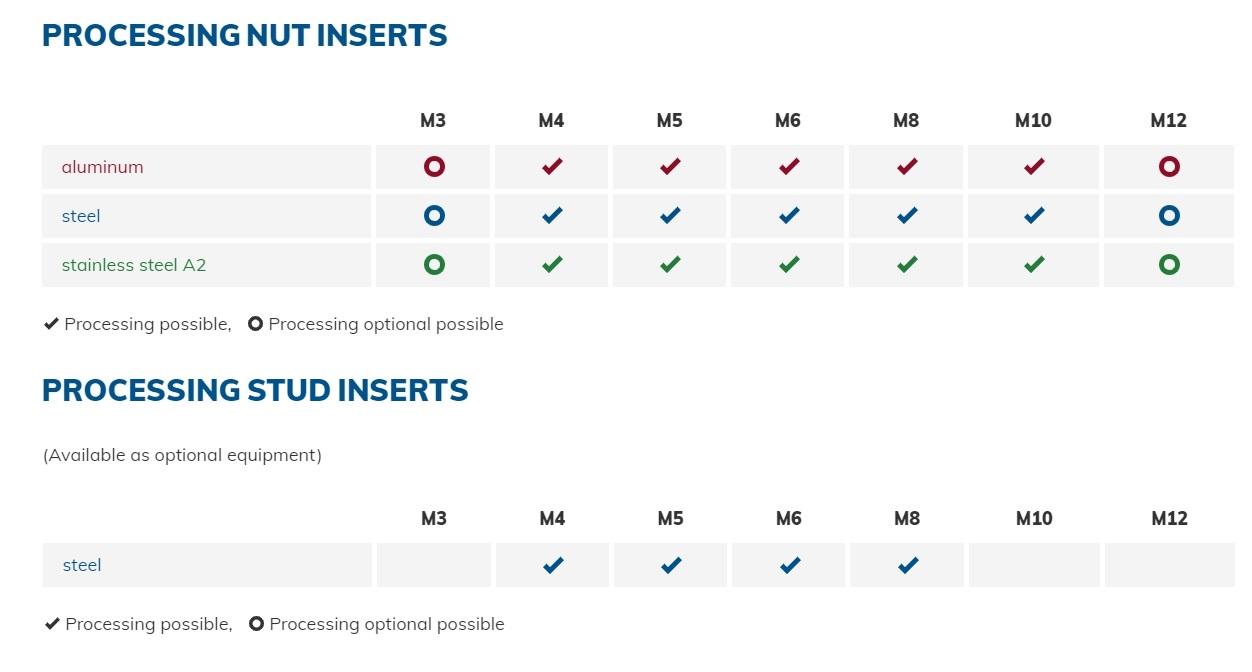 Read More