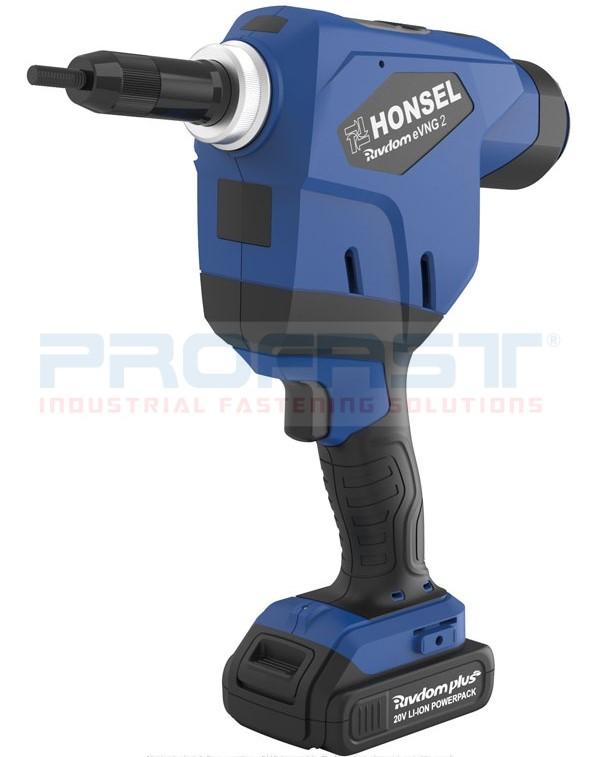 HONSEL® Rivdom eVNG2 Battery Nut Insert Tool
Mobile, flexible and unrestricted processing of Nut Inserts up to M12!
Rivdom eVNG2 gets to grips. Uncompromising. The new HONSEL battery Nut Insert Tool now offers the ultimate solution for cordless settings of Nut Inserts and stud inserts. Oriented to the demands of industrial series production, the Rivdom eVNG2 offers a wide range of use features and options.
Innovative. Sturdy and reliable.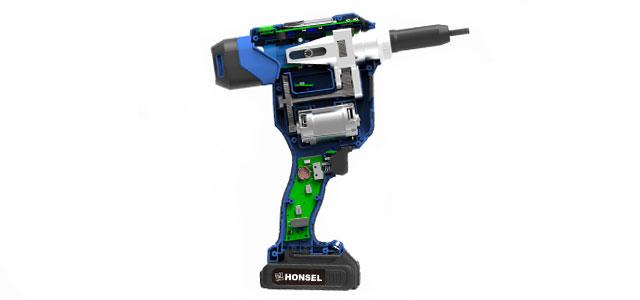 INNOVATIVE MOTOR TECHNOLOGY
Force or stroke control!
Depending on the fastener to be set and the application, the Rivdom eVNG2 can be operated with either force or stroke control via the menu of the control display.
Rivdom eVNG2 has a patented gearbox with two independently operated BLDC motors. This allows the system to be variably switched on and off during the return stroke resulting in extremely fast installation and processing.
See the eVNG2 in action here
Download PDF brochure
Enquire Now