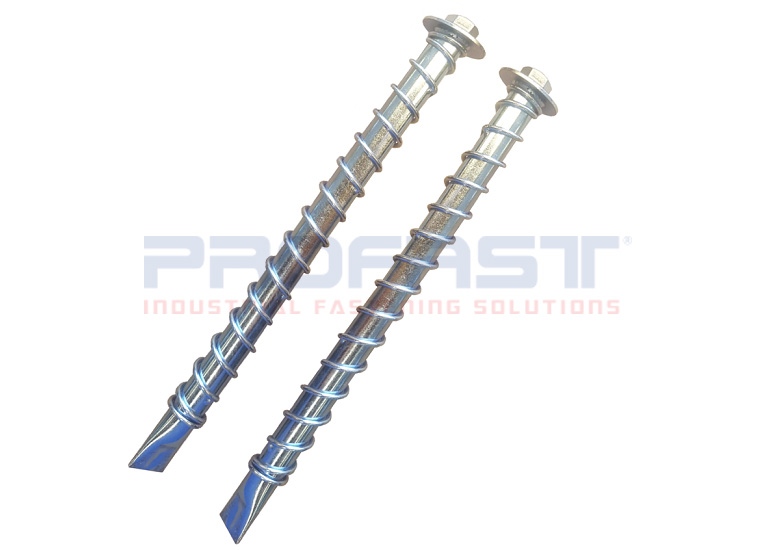 Asphalt Anchor
Bolthold® Asphalt Anchor
The Bolthold® Asphalt Anchor is an anchor specifically designed for anchoring to asphalt surfaces. They're well suited for a range of applications including attaching curtain barriers and walls, road signs, stands, speed humps, bollards, fencing or any other similar structure that requires direct fastening to asphalt surfaces. For high corrosion resistance requirements we stock a range of stainless steel Asphalt Anchors. Asphalt Anchors along with thread guards allow for a permanent tie down point in locations like car parks that are unobtrusive and easily utilised repeated for weekend events without damaging the surrounding surface.
Asphalt is gravel held together with oily pitch ('Bitumen') and unlike concrete, asphalt will yield to forces applied for extended time. For this reason, the common expansion anchors (which are used on concrete) cannot be used for fastening to asphalt. Any expansion anchor in asphalt will loosen and fail in days. This generally means cutting asphalt, pouring concrete and returning later to install the expansion anchor. All of this is avoided with Asphalt anchors as they can be installed in minutes and used within hours.
See our information sheet here, installation guide here and MSDS for the AGe2 grout here.
Download PDF brochure
Enquire Now
Part Number
Thread Size
Hole Size
Weight
AASP10-M10x150
M10x1.50
22mm
~0.10kg
AASP12-M10x300
M10x1.50
22mm
~0.25kg
AASP18-M12x300
M12x1.75
26mm
~0.25kg
AASP58-M16x250
M16x2.00
38mm
~0.50kg
Stainless Steel available in all sizes for high corrosion resistance requirements
Some applications for the Asphalt AnchorsCommon Applications

Parking Stops protect the car from bumping into a raised pavement. The recommended anchors for this application is the AASP18-M12x300 to allow for quick and easy replacement of damaged stops and to prevent pullout in difficult conditions.

One of the most common applications for our asphalt anchors is for mounting bike racks to asphalt. The suggested anchor is AASP10-M10x150.

Posts and Fences
Our anchors can be used to install fences, posts, signs and bollards directly to the asphalt surface. We recommend using the AASP18-M12x300 anchor, our strongest.
Bollards
Bollards protect equipment, buildings and entryways from cars. We recommend using AASP18-M12x300 anchors to secure the bollards to asphalt.
These posts help define traffic lanes. For flexible posts, use our AASP-M10x150 asphalt anchors.  For stiff posts, use our AASP12-M10x300 asphalt anchors.

Roadside Signs
Our anchors are widely used to attach small signs to asphalt. Examples are parking signs, directions signs, warning signs and the like.

The AASP10-M10x150 is suitable for mounting most solar panels to asphalt.
Our AASP12-M10x300 and AASP18-M12x300 have been used extensively to secure railing to asphalt that require heavy duty connections.
Runaway Airplane Arresting Fields
The AASP10-M10x150 has been used to install large arrestor fields at the end of runways. See AN34 for the full story about multi-runway installations in Midway airport in Chicago.
Bus Shelters
Bus shelters can be attached to asphalt using the AASP10-M10x150 asphalt anchors. For applications where high winds are expected, use the AASP12-M10x300 or AASP18-M12x300. Click on the picture to see a short slide presentation showing step-by-step installation of a bus shelter.

Our AASP12-M10x300 have been used extensively to tie down shopping cart corrals to asphalt. Corrals must be secured to asphalt against strong winds. At least one manufacturer uses our anchors to meet regulations that require withstanding 120km/h winds, as well as a national supermarket chain.

Plastic or rubber speed bumps and speed humps are used for traffic calming in private streets, parking lots and access roads. Speed humps are shallower and wider (in the direction of travel) than speed bumps.
​The AASP18-M12x300 is the recommended anchor for this application. We suggest that you apply anti-seize grease to the bolt before securing the bump. The reason is that the rubber bumps wear out over time and need to be replaced. The bolts may rust and make it impossible to remove, unless the anti-seize paste has been applied.
​For extremely tough applications, where continuous trucking traffic pounds the bumps and requires their constant replacement, contact us about our custom AASP58-M16x250 anchors. These have a M16 internal thread available to suit heavy duty applications.

Scaffolding Tie down
Scaffolds are temporary structures used to support a work crew and materials during the construction, maintenance and repair of buildings. Scaffolds need to meet local codes foo safety and stability, and must be able to withstand high winds.
​Our anchors are used to tie down scaffolding either through guy wires (using eyebolts) or by anchoring the base of the scaffold directly to the asphalt surface. Once the project is completed, the scaffold can be removed by opening the bolts that hold them down, and the anchors can be left installed as they are flush the surface.