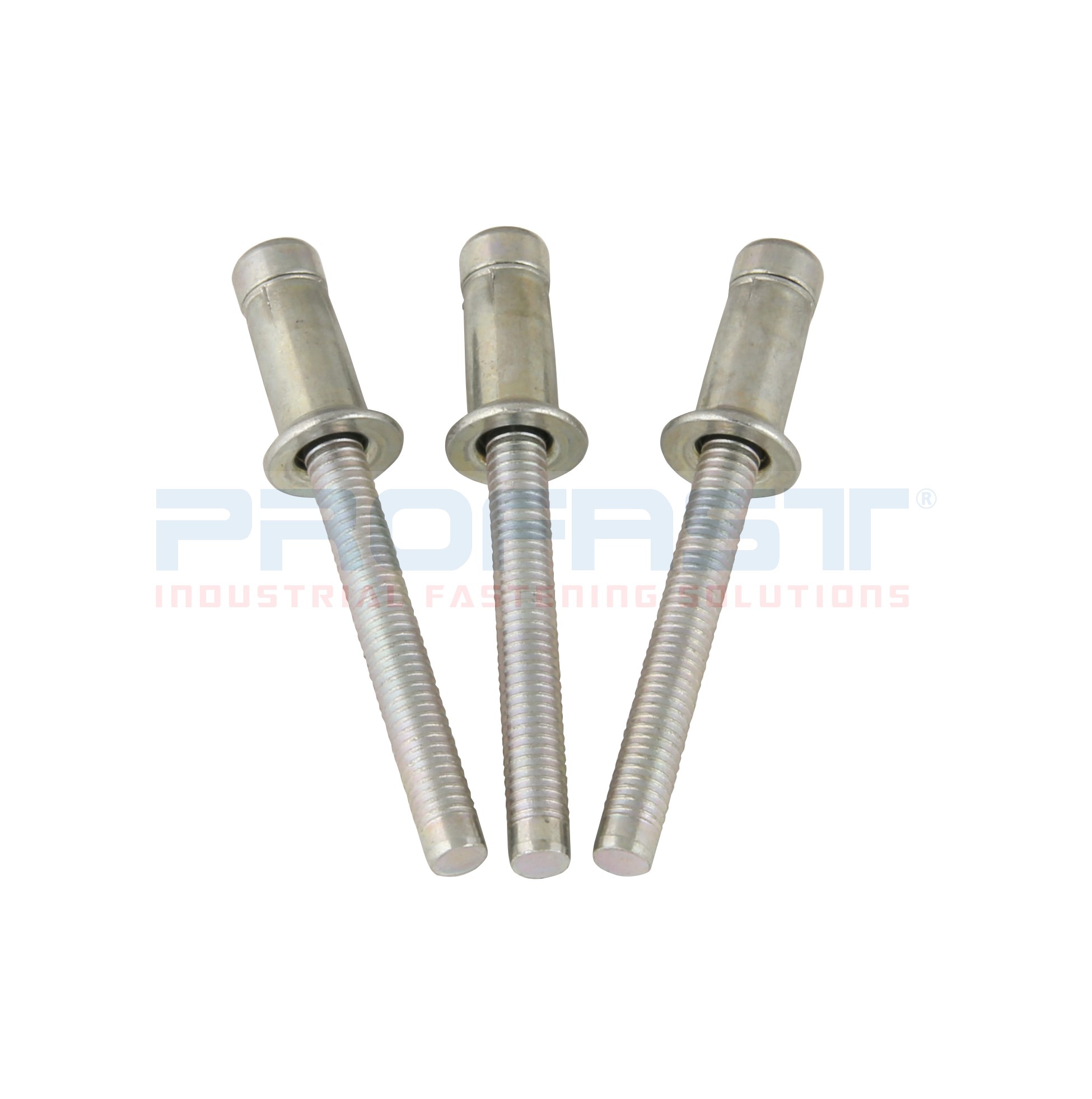 BLDBCSK
Aluminium Countersunk Orlock Rivet
The Aluminium countersunk Orlock is one of our highest strength rivets in aluminium. The blind-side upset is bulbed which helps spread the clamp force so that the joint material is not deformed. The bulbed tail of the Orlock also leaves a neat finish with minimal protrusion on the blind side. The dual locking grooves on the mandrel provide excellent resistance to vibration as well as impressive shear strength and weather resistance.
*Longer grip ranges may be available on request.
Also available in stainless steel and steel.
Download PDF brochure
Enquire Now
| Part Number | Diameter | Grip Range | Hole Size | Box Qty |
| --- | --- | --- | --- | --- |
| BLDBCSK-08115 | 6.4 | 3.8 - 5.8 | 6.6 | 2,000 |
| BLDBCSK-08135 | 6.4 | 5.8 - 7.8 | 6.6 | 2,000 |
| BLDBCSK-08155 | 6.4 | 7.8 - 9.8 | 6.6 | 2,000 |
| BLDBCSK-08175 | 6.4 | 9.8 - 11.8 | 6.6 | 2,000 |
| BLDBCSK-08195 | 6.4 | 11.8 - 13.8 | 6.6 | 2,000 |
| BLDBCSK-08215 | 6.4 | 13.8 - 15.8 | 6.6 | 1,500 |