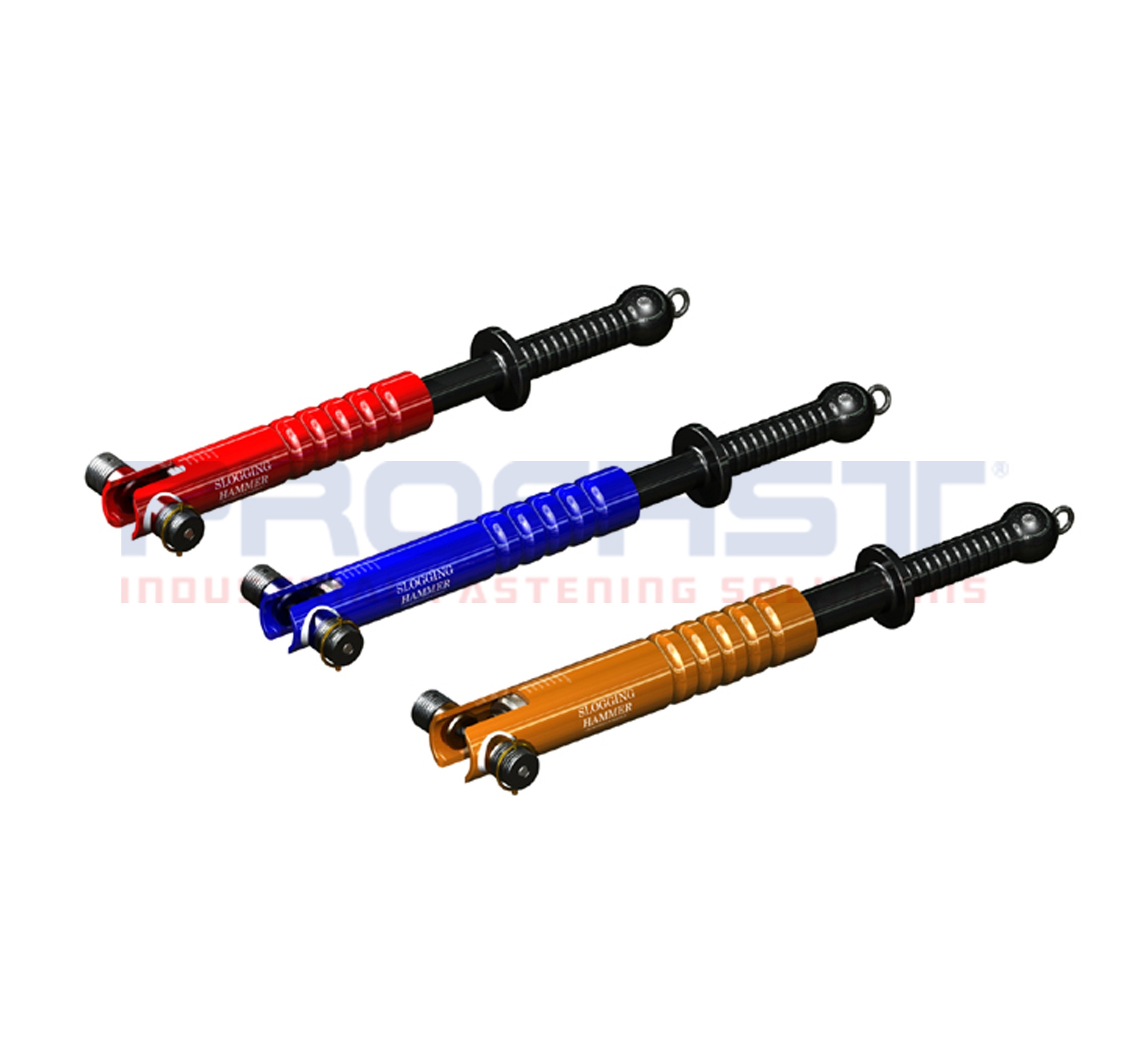 Slogging Hammer
The Slogging Hammer offers a safe, operator friendly and time saving alternative to the industry standard – slogging spanner and sledge hammer.
With just one person required, the Slogging Hammer is safer and more efficient than the conventional hammer in that more energy is available for work. With more direct impact, particularly in tight or awkward applications the benefits are immediately obvious.
Being compatible with most slogging spanners, the Slogging Hammer is a cost effective addition to any work site.
Available in four sizes to accommodate nuts ranging from M16 – M76 the Slogging Hammer is suitable for all industries including mining, oil, gas, railway and sugar.
For more information or a demonstration Contact Us now.
To see a video of the Slogging Hammer in action, click here.
Profast does not offer the Slogging Hammer system for international sale or distribution.
Enquire Now
Download PDF brochure
| Part Number | Grip Range |
| --- | --- |
| TA-SLOG1 | 24mm - 32mm |
| TA-SLOG2 | 34mm - 46mm |
| TA-SLOG3 | 50mm - 75mm |
| TA-SLOG4 | >75mm |