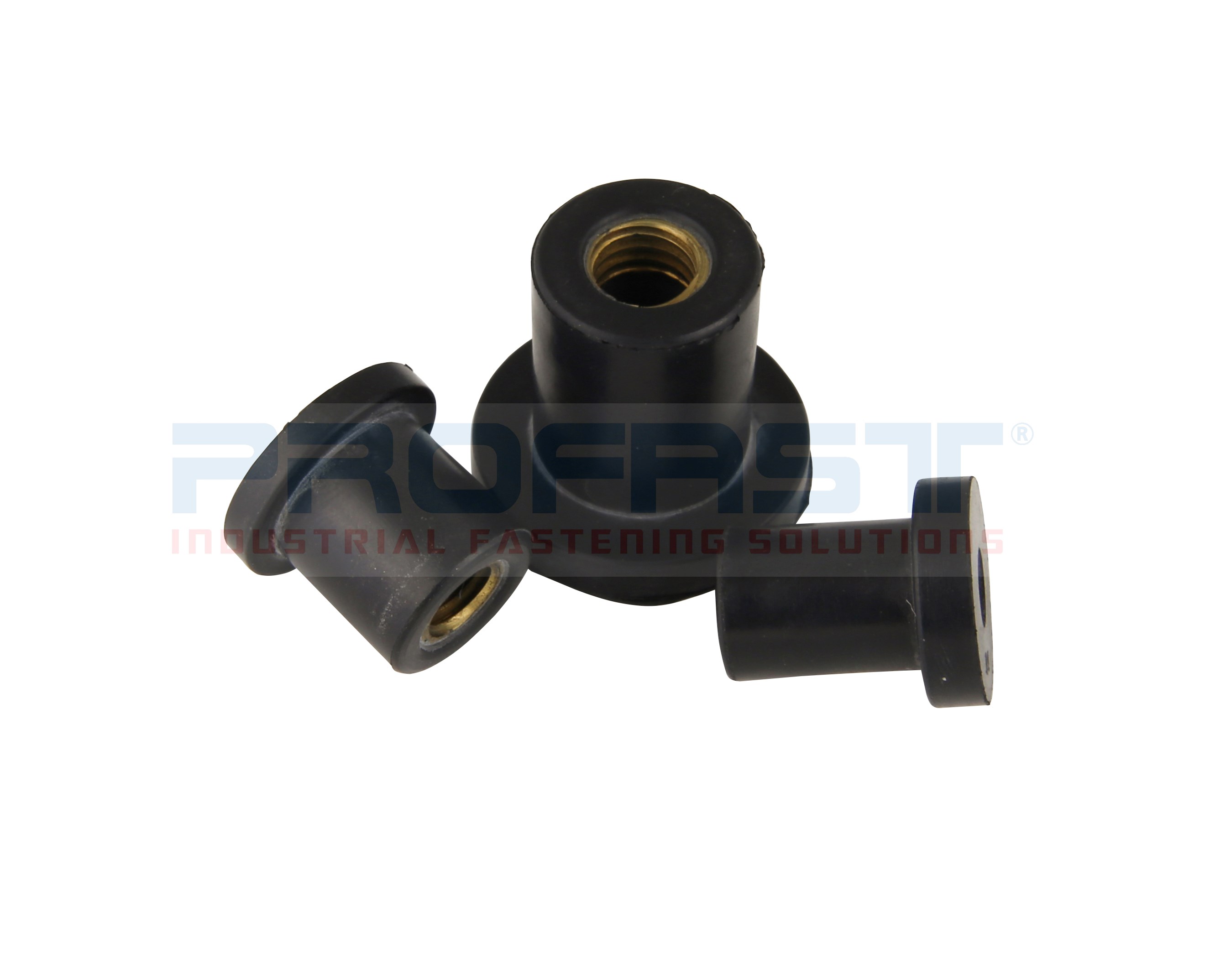 IN-RN
Rubber (EPDM) Large Flange Rubber Nut Insert
These elastic Rubber Blind Nut Inserts are available in various lengths and sizes. They can be installed and removed again from one side with the use of common tools. Once installed, they offer excellent vibration absorption, no electrical conduction and a watertight seal. These inserts are suitable for a wide range of
applications in all types of materials, including thin and thick plates, pipes, glass, plywood, hard plastics, fibreglass and other composite materials.
** Refer to specification sheet for possible sizes, not all available ex-stock.
Download PDF brochure
Enquire Now