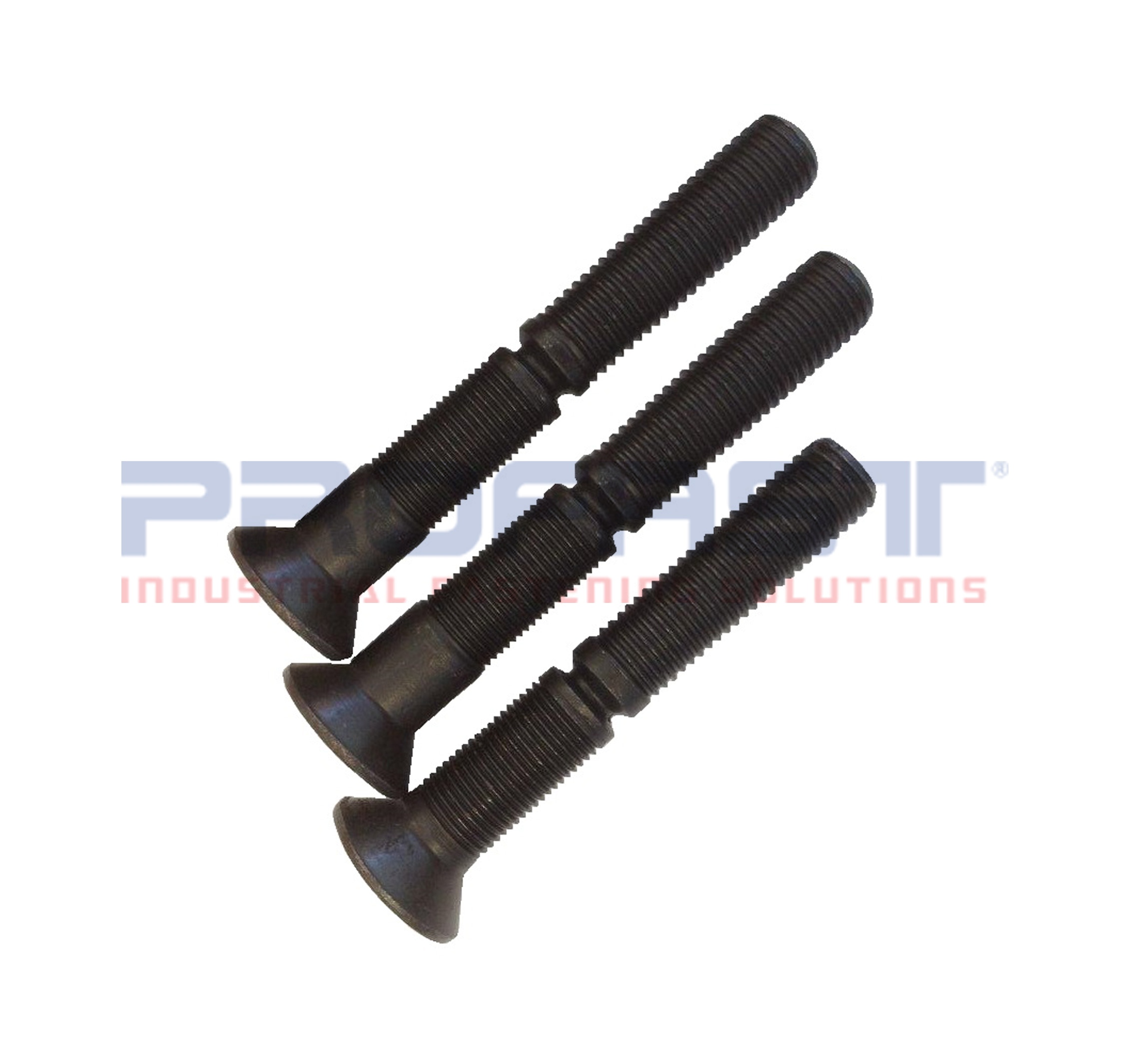 PLK32
25.0mm (1.0″) Flat Head Large Diameter Lockbolt
These large diameter lockbolt, often referred to as a Huck Bolts, are suitable for heavy duty applications requiring high strength, vibration proof fastening installed rapidly with consistent strength values and a flush finish.
Available black or plated. Add a G to specify plated
Example PLK-3216G
*Not all items stocked, contact us regarding availability.
Download PDF brochure
Enquire Now
| Part Number | Diameter | Grip Range | Hole Size |
| --- | --- | --- | --- |
| PLK-3208 | 25.0mm (1.0") | 12.0 - 19.0 | 27.00mm Max |
| PLK-3212 | 25.0mm (1.0") | 18.0 - 25.0 | 27.00mm Max |
| PLK-3216 | 25.0mm (1.0") | 24.0 - 31.0 | 27.00mm Max |
| PLK-3220 | 25.0mm (1.0") | 31.0 - 38.0 | 27.00mm Max |
| PLK-3224 | 25.0mm (1.0") | 37.0 - 44.0 | 27.00mm Max |
| PLK-3228 | 25.0mm (1.0") | 44.0 - 51.0 | 27.00mm Max |
| PLK-3232 | 25.0mm (1.0") | 50.0 - 57.0 | 27.00mm Max |
| PLK-3236 | 25.0mm (1.0") | 57.0 - 64.0 | 27.00mm Max |
| PLK-3240 | 25.0mm (1.0") | 63.0 - 70.0 | 27.00mm Max |
| PLK-3244 | 25.0mm (1.0") | 70.0 - 77.0 | 27.00mm Max |
| PLK-3248 | 25.0mm (1.0") | 77.0 - 84.0 | 27.00mm Max |
| PLK-3252 | 25.0mm (1.0") | 83.0 - 90.0 | 27.00mm Max |
| PLK-3256 | 25.0mm (1.0") | 89.0 - 96.0 | 27.00mm Max |
| PLK-3260 | 25.0mm (1.0") | 95.0 - 102.0 | 27.00mm Max |